Lansing Central School District Athletics
Adam Heck,

Director of Athletics
The experience of participation in athletic contests and activities
should reflect the total education goals of our school district.

Our specific objectives:
To develop an understanding and appreciation of the place which interscholastic sports and activities occupy in the American culture and by developing sound educational attitudes towards them.

To serve as a focal point for the morale, spirit and loyalty of students by providing a common meeting ground and enthusiasm which is shared by all.

To allow for the development of physical growth, mental alertness and emotional stability for all those who participate in athletics.

To provide the opportunity for a student to learn to handle winning and losing and to make decisions that affect themselves and members of their team.

To learn to develop, through hard work and dedication, a feeling of self-confidence and self-esteem in all participants.
---
Looking for the most up to date Sports Schedule?

Be sure to check out our
Athletic Weekly Schedules
---
Please join us to celebrate excellence in athletics at Lansing High School at our 2013 Athletic Hall of Fame Induction Ceremony. It will take place on Friday, Dec. 27 at 6pm at Lakewatch Inn. Tickets are $20, which includes dinner and can be purchased at the Lansing Recreation Department. This year's inductees include three individuals: Billie Downs (2001), Lindsey Dean (2001) and Carrie Richards (2001) and one team: 1993 Football Team.
All inductees will also be recognized at a brief ceremony before Varsity Boys Basketball vs. Trumansburg on Friday, Dec. 27th around 5:30.
---
---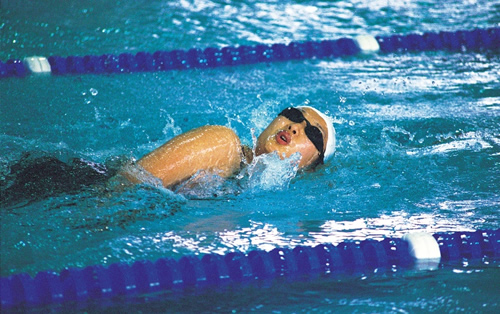 No Open Swim until further notice.
OPEN SWIM PROGRAM OPEN TO THE PUBLIC
6:15 - 7:
15
pm
Mondays and Wednesdays
Adults $2.00 / Children $1.00
If your child is currently on the Restricted List, they may not participate in Open Swim due to it
being a school sponsored activity.
If you have any questions, please contact the Athletic Dept. 533-3020 ext. #3129